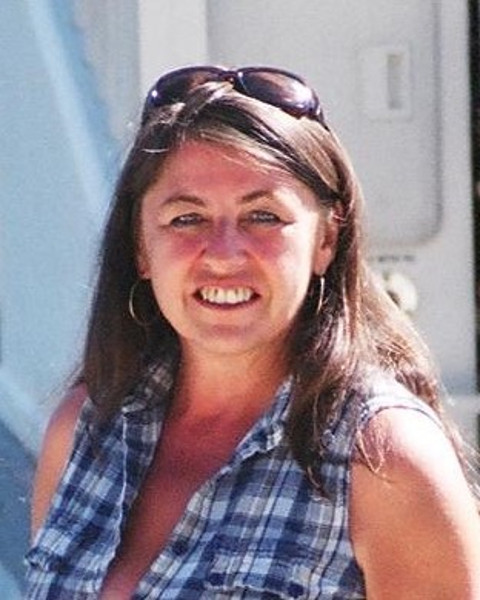 RE/MAX INTEGRITY REALTY

#2-4353 Conner Road Box 1289

Barriere, BC

Canada
V0E 1E0

| | |
| --- | --- |
| Address | 3732 Enterprise Way |
| Area | North East |
| Sub Area | Barriere |
| State/Province | British Columbia |
| Country | Canada |
| Price | $127,500 |
| Property Type | Land Only |
| Lot Size | 2.55 Acres |
| Taxes | $2,116 |
| Tax Year | 2019 |
| MLS® # | 152470 |
Two commercial lots available in the Louis Creek Industrial Park South of Barriere. Great location with Yellowhead #5 Highway exposure offering a large number of possible business uses. You are able to work with the District of Barriere to plan and/or identify the development potential that works best for you. Lots 1 and 2 are available. Call or email for your information package and copy of the available prospectus or visit website. Subject to District approval.

I represent Buyers
and
Sellers of Real Estate in the North Thompson Valley, including Barriere, Little Fort, Louis Creek, McLure, Vinsulla, Heffley Creek, Adams Lake, Vavenby, Clearwater, Wells Gray, in all types of transactions, including Residential, Commercial, Recreational, Farms and Acreages. Consultations, Market Evaluations and Private Client Services are provided at no cost or obligation..! ...........Keep Smiling..!
ABOUT KATHY...
An active BC REALTOR® since 1992, I started in the Lower Mainland after a 12 year career of working as a bookkeeper. At the age of 36 and being a brand new Mother, I decided on a career change that would allow me to have the freedom of raising my daughter, interacting with people and doing something I always loved: being out side and intermingling with people one on one. That has always been more interesting than the 4 walls of an office. Our small family moved to Barriere located just north of Kamloops, into the beautiful North Thompson Valley in July 1995.
After a short month of getting set up in Barriere, I returned to Real Estate in August 1995 for a small independent company. Within a couple of years I was recruited by RE/MAX in Kamloops but still remained working with Buyers and Sellers in my beloved North Thompson Valley. The country life has been my love and doing business in my blue jeans allows me to be comfortable and concentrate on my clients needs and wants.
In 2002 I opened my own RE/MAX franchise in the Barriere area and since I am a firm believer in trust and honesty in my home and my business, I named my company INTEGRITY REALTY, which I do believe the testimonials will contest to my business and personal ethics.
I am a country girl at heart and rural living, raising a family on a small horse ranch, is a way of life I will never leave. Friendly service and open mindedness is what you will get here in the North Thompson Valley..!
TESTIMONIALS
Thanks Kathy, When Jeff and I are ready to buy our for sure house, you our (sic) our lady! Thank you so much for your help. :) Paula
We just opened and read the package you had prepared for us… and although we are not interested in the house I just wanted to say how professional the package was. We have dealt with a lot of real estate agents over the years and I have to say this is the most complete package we have ever received… we were very impressed. Thank you. Dave and Cheryle
Heartfelt thanks for your patience, perseverence, professional knowledge, guidance and friendliness in our house sale & search...and for going so far above & beyond any expectations. Still Smilin'..! Lynn & Rodger, Clearwater
Appreciate the honesty. Eric, Salmon Arm
You are really an invaluable resource and a fantastic realtor. Your professionalism and depth of knowledge of the TNRD is amazing. Michael
Thank you very much for spending your Saturday afternoon showing me the properties for sale in Barriere. I also appreciate you letting me know about the various property and Barriere events and businesses. The information package was fantastic. I appreciate and commend you on the completeness of the information and documentation for the properties. Kudos to you for your professionalism and depth of knowledge of Barriere and real estate. Michael
Thank you for doing business with us. We would welcome any opportunity to meet with you. Drop in anytime and lets have a coffee together, shall we? Larry Anderson, Broker Owner and Kelvin Neufeld, Team Leader, Surrey
"You're Good!!" It's not without much trepidation that I sell this land... I guess I just need to find something closer to home. Barriere is a great community and I'm aware of the role you play in making it so... every community needs a "YOU". Suzanne, Alberta
We really appreciated your integrity, professionalism and especially your willingness to understand our feelings. You are very special to us! Ed & Jackie, Pinantan Lake
Hard working, patient and a wonderful asset when buying or selling. Couldn't have done it without you. Dr. Andrew, East Barriere Lake & Nicola Lake
Kathy, thanks for everything you did for us. I love our house, and without you I wouldn't have got it. George & Marie, Barriere
Thanks for all your efforts and explanations in order that I could buy this house. It's a big step for me, but your help made it so much easier and less stressful. Thank you for helping me make dreams come true. We're setting in fine. Enjoying it very much. Merced, Clearwater
Thank you for the sunshine you've brought to my life. If you ever need a reference, call me. Your efficiency, diplomacy, timeless dedication to your work is outstanding, but above all your kindness and sincerity and constant 'smiling', not matter what is truly appreciated. Erica, Whitehorse
It wouldn't have happened without your dedication, extra time & effort! Words fall short of our appreciation. May life bring you all the best things "you" deserve. Diane, Barriere
Doug and I thank you ever so much for making our hopes come true that you would sell our home for us. We knew when we met you, you where the right REALTOR® for us. Thanks for the kind and professional service you gave to us. We could highly recommend you to anyone or any of our friends who need the help to sell their homes. Once again, many, many, many thanks to you. You're the best. Sharon & Doug, Clearwater
Kathy this is a 'Big Thanks' the day you called and said the house is sold. Like the card says "You made My Day'. Thanks Again. Sharon
Just a little thank you to show our appreciation for all your time and effort in helping us get our home. You went beyond the call of duty on this one and we want you to know that it has not gone unnoticed by us. You will be at the top of our list of REALTORS® to recommend. You have also been a friend and have made us feel welcome and right at home in your community. Thank you for that something extra. Rob & Cherry, McLure
Thank you so much for all your assistance in making the purchase of our cabin a success. Peter & Wendy, East Barriere Lake
Thanks Kathy! you have my vote for REALTOR® of the Year Award. Bev, Barriere
Thank you for all the time and effort you put in to sell our cabin. You are the BEST. Ross & Theresa, East Barriere Lake
I know you didn't have to help me but you did cause that's your way. And I'm a grateful old pot-licker!!! Wilf, Barriere
Thank you. I'm still in your debt! Very much so. Eric, Barriere
Back
to top